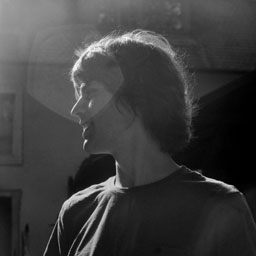 photo - Aňa Šebelková
Martin Klusák (b. 1987) is an emerging composer and multimedia artist with a portfolio of internationally premiered and performed works. He focuses on experimental music in the context of multimedia, concert, film, and site-specific situation. Currently, as a PhD student at the Academy of Performing Arts in Prague, he researches visual music and possible links and crossovers between musical composition, film, architecture, and fine arts. He is a co-founder of Topos Kolektiv – a project that researches site-specific approaches to music - and PET(m)use - a project connecting musicians and architects in one experimental team.
So far he has cooperated with major Czech musical formations and productions (BERG Orchestra Prague, Prague Philharmonic Choir, Czech Radio, etc.) and his pieces have been performed in the UK, France, Germany, Netherlands, Estonia, and other European countries, as well as in Japan and United States. His projects suceeded in a range of competitions, such as selection of Phonurgia Nova Awards 2016 in Paris, Honorable Mention at the Experimental Forum 2017 in LA, first prizes of the Prague Philharmonic Choir's competition (Prague, 2012) and of "Generace" - competition of the Janáček May Festival for young composers of the Visegrad countries (Ostrava, 2014), awards for the best Czech electroacoustic compositions in the Musica Nova Competition (Prague, 2011, 2014), the audience prize in the Berg Orchestra's competition (Prague, 2013), and other. Films with his original scores have been screened at major film festivals around the world, such as the Quinzaine des réalizateurs in Cannes (Happy End, dir. Jan Saska, 2016).
In 2016, he was a resident artist at the Electronmusikstudion (EMS) in Stockholm, and his project Topos Kolektiv was invited to perform at the Neu Now festival for emerging artists in Amsterdam. In January 2018, he was a guest artist the the Tartu Artist in Residence program in Tartu, Estonia.